ES GEHT WIEDER LOS! SPIELZEIT
Another Season, Another 
7,000 Shows!
Checkout October's Opera Schedule
Do you want to be part of it? That's over 4 times as many operas as the USA in a country a 30the the size! No more "But what's your day job?" Opera singer is a recognized profession, there are year round salaried positions with benefits, health insurance, retirement pensions that are real, in a system which promotes and protects family and personal life. Is it opera heaven? Is it easy? NO, but it is real and you can become part of it with talent, determination, and the proper skill set and information, plus luck.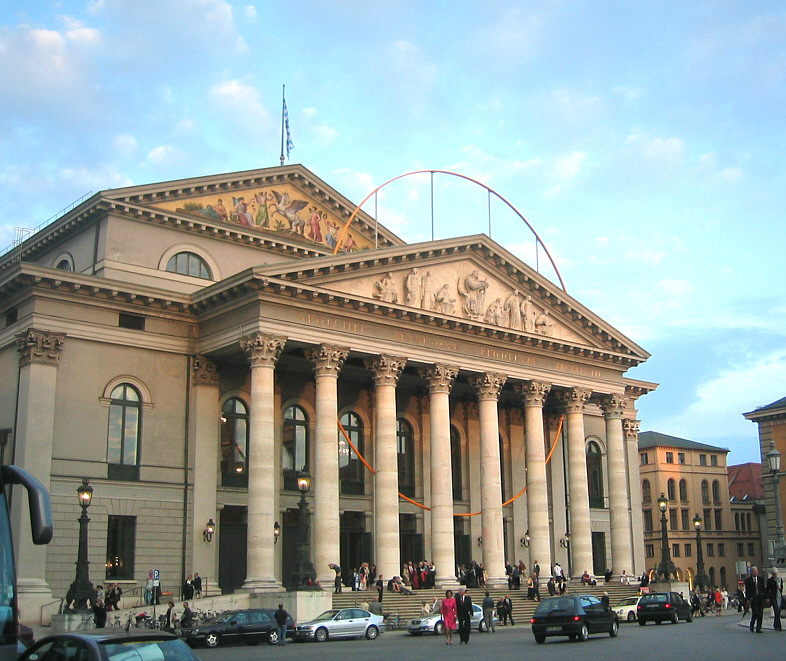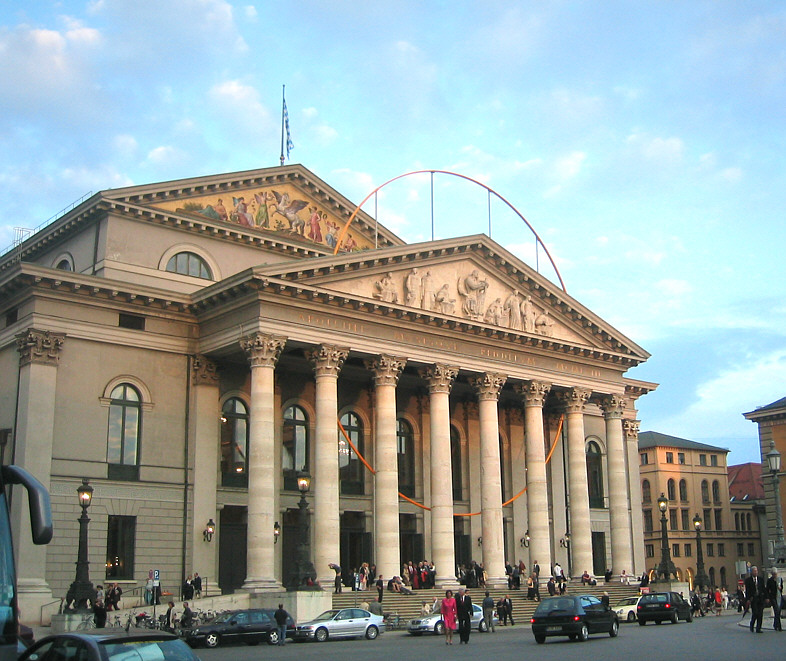 SEMINARS COMING IN THE FALL IN NYC AND PHILADELPHIA
Learn what you need to know, how to set up auditions, and what skills are essential from a singer who worked for 27 years as a primo Tenor, raised a family now collects a retirement pension and has remained friends with agents, theater  directors and conductors.
Read this website and stay tuned for exact Seminar dates and locations, as well as Podcasts and current news from German opera  houses and agents.
Start Date
Theatre
Performance
Type
14
9
2019 
Staatstheater Kassel
Siegfried
New production
19
9
2018 
Theater für Niedersachsen, Hildesheim
Die Hochzeit des Figaro
19
9
2018 
Theater Pforzheim
Das Rheingold
19
9
2018 
Staatsoperette Dresden
Die Dreigroschenoper
19
9
2018 
Oper Frankfurt
Lost Highway
20
9
2018 
Theater Lübeck, Lubeck
Die Zauberflöte
20
9
2018 
Theater Hagen
Kiss me, Kate
20
9
2018 
Theater Münster
Madama Butterfly
20
9
2018 
Theater Regensburg
Don Giovanni
20
9
2018 
Deutsches Nationaltheater und Staatskapelle Weimar
Don Giovanni
20
9
2018 
Sächsische Staatsoper, Dresden
Le nozze di Figaro
20
9
2018 
Deutsche Oper am Rhein, Dusseldorf
Die Zauberflöte
20
9
2018 
Staatsoper Hannover
Die Zauberflöte
20
9
2018 
Oper Frankfurt
Tri Sestri
21
9
2018 
Deutsche Oper Berlin
La traviata
21
9
2018 
Theater Bremen
Fidelio
21
9
2018 
Oper Frankfurt
Die Zauberflöte
21
9
2018 
Nationaltheater Mannheim
La cenerentola
21
9
2018 
Komische Oper Berlin
Anatevka
21
9
2018 
Theater Regensburg
Nabucco
21
9
2018 
Theater Bielefeld
My Fair Lady
New production
21
9
2018 
Anhaltisches Theater Dessau
King Arthur
New production
21
9
2018 
Deutsche Oper am Rhein, Dusseldorf
Die Schneekönigin
21
9
2018 
Hamburger Kammeroper
Rigoletto
New production
21
9
2018 
Theater Nordhausen
Die lustigen Weiber von Windsor
21
9
2018 
Staatstheater Braunschweig
Moskau, Tscherjomuschki
21
9
2018 
Deutsche Oper am Rhein, Dusseldorf
Arabella
21
9
2018 
Theater Kiel
Die Aufteilung der Welt
22
9
2018 
Mecklenburgisches Staatstheater Schwerin
Hoffmanns Erzählungen
22
9
2018 
Theater Vorpommern, Stralsund
Die Fledermaus
New production
22
9
2018 
Deutsches Nationaltheater und Staatskapelle Weimar
Un ballo in maschera
22
9
2018 
Theater und Orchester Heidelberg
Rigoletto
New production
22
9
2018 
Theater Aachen
La forza del destino
22
9
2018 
Oper Leipzig
Die Hochzeit des Figaro
22
9
2018 
Theater Lüneburg
La bohème
New production
22
9
2018 
Meininger Staatstheater, Meiningen
Die Piraten von Penzance
22
9
2018 
Saarländisches Staatstheater, Saarbrucken
La traviata
22
9
2018 
Staatstheater Kassel
West Side Story
22
9
2018 
Theater Kiel
Cavalleria rusticana
New production
22
9
2018 
Theater Kiel
Pagliacci
New production
22
9
2018 
Deutsche Oper Berlin
Der Barbier von Sevilla
22
9
2018 
Hessisches Staatstheater Wiesbaden
Ein Maskenball
22
9
2018 
Theater Chemnitz
My Fair Lady
22
9
2018 
Staatsoperette Dresden
Im weißen Rößl
22
9
2018 
Nationaltheater Mannheim
Don Giovanni
22
9
2018 
Landestheater Mecklenburg, Neustrelitz
Pagliacci
22
9
2018 
Oldenburgisches Staatstheater
Siegfried
New production
22
9
2018 
Staatsoper Unter den Linden, Berlin
Der Freischütz
22
9
2018 
Theater Bonn
Der Kaiser von Atlantis
22
9
2018 
Stadttheater Bremerhaven
Sunset Boulevard
New production
22
9
2018 
Oper Frankfurt
Tosca
22
9
2018 
Staatsoper Hamburg
Luisa Miller
22
9
2018 
Oper Köln
Turandot
22
9
2018 
Oper Leipzig
Die Csárdásfürstin
22
9
2018 
Landestheater Niederbayern, Passau
Der fliegende Holländer
22
9
2018 
Bayerische Staatsoper, München
Le nozze di Figaro
23
9
2018 
Theater Chemnitz
Don Pasquale
23
9
2018 
Deutsche Oper am Rhein, Dusseldorf
Le nozze di Figaro
23
9
2018 
Staatstheater Kassel
Turandot
23
9
2018 
Theater Lübeck, Lubeck
Oliver!
23
9
2018 
Nationaltheater Mannheim
Werther
23
9
2018 
Saarländisches Staatstheater, Saarbrucken
West Side Story
23
9
2018 
Theater Bonn
Kiss me, Kate
23
9
2018 
Theater Koblenz
La cenerentola
23
9
2018 
Theater Krefeld und Mönchengladbach
Die Zauberflöte
23
9
2018 
Oper Halle
Messa da Requiem
23
9
2018 
Winterstein-Theater, Annaberg-Buchholz
Martha
23
9
2018 
Komische Oper Berlin
Die Zauberflöte
23
9
2018 
Staatstheater Cottbus
Macbeth
23
9
2018 
Staatstheater Darmstadt
Saint François d'Assise
23
9
2018 
Deutsche Oper Berlin
Tristan und Isolde
23
9
2018 
Staatsoper Unter den Linden, Berlin
Die Frau ohne Schatten
23
9
2018 
Sächsische Staatsoper, Dresden
Fidelio
23
9
2018 
Deutsche Oper am Rhein, Dusseldorf
La traviata
23
9
2018 
Theater Freiburg
Coraline
23
9
2018 
Oper Köln
Mare Nostrum
New production
23
9
2018 
Staatsoper Hamburg
Così fan tutte
23
9
2018 
Bayerische Staatsoper, München
Die Meistersinger von Nürnberg
25
9
2018 
Deutsches Nationaltheater und Staatskapelle Weimar
Nathan und seine Kinder
26
9
2018 
Theater Aachen
La traviata
27
9
2018 
Theater Ulm
Das schlaue Füchslein
New production
27
9
2018 
Oldenburgisches Staatstheater
Orpheus in der Unterwelt
New production
28
9
2018 
Nationaltheater Mannheim
Rigoletto
28
9
2018 
Landesbühnen Sachsen, Radebeul
Eine Nacht in Venedig
28
9
2018 
Volkstheater Rostock
Der Liebestrank
New production
28
9
2018 
Meininger Staatstheater, Meiningen
Carmen
New production
28
9
2018 
Staatstheater Darmstadt
Die Dreigroschenoper
28
9
2018 
Theater Freiburg
Eugen Onegin
New production
28
9
2018 
Oper Leipzig
Tosca
28
9
2018 
Landestheater Detmold
Faust
28
9
2018 
Staatstheater Cottbus
Sunset Boulevard
28
9
2018 
Staatsoper Hannover
My Fair Lady
28
9
2018 
Oper Frankfurt
Rusalka
28
9
2018 
Oper Stuttgart
Der Freischütz
29
9
2018 
Landestheater Detmold
Tosca
29
9
2018 
Staatsoperette Dresden
Die Csárdásfürstin
29
9
2018 
Deutsche Oper am Rhein, Dusseldorf
Tosca
29
9
2018 
Gerhart-Hauptmann-Theater, Goerlitz
Eine Nacht in Venedig
New production
29
9
2018 
Stadttheater Osnabrück
Fidelio
New production
29
9
2018 
Staatstheater Darmstadt
L'orfeo
29
9
2018 
Schleswig-Holsteinische Landestheater, Flensburg
Singin' in the Rain
New production
29
9
2018 
Pfalztheater Kaiserslautern
Faust
New production
29
9
2018 
Oper Leipzig
Mein Freund Bunbury
29
9
2018 
Oper Leipzig
La fanciulla del West
New production
29
9
2018 
Theater Trier
Don Giovanni
New production
29
9
2018 
Gärtnerplatztheater, München
Die lustige Witwe
29
9
2018 
Theater Vorpommern, Stralsund
Die Zauberflöte
29
9
2018 
Landestheater Coburg
Die Zauberflöte
29
9
2018 
Oper Halle
L'Africaine
New production
29
9
2018 
Theater Chemnitz
Siegfried
New production
29
9
2018 
Landestheater Niederbayern, Passau
Der Vetter aus Dingsda
New production
29
9
2018 
Hessisches Staatstheater Wiesbaden
Die Meistersinger von Nürnberg
New production
29
9
2018 
Theater Hagen
Simon Boccanegra
New production
29
9
2018 
Theater Plauen-Zwickau
Der Opernball
29
9
2018 
Oper Stuttgart
Lohengrin
New production
29
9
2018 
Winterstein-Theater, Annaberg-Buchholz
Blossom Time
29
9
2018 
Sächsische Staatsoper, Dresden
Moses und Aron
New production
29
9
2018 
Staatstheater Mainz
Le nozze di Figaro
New production
29
9
2018 
Volkstheater Rostock
Der Liebestrank
New production
30
9
2018 
Deutsche Oper Berlin
Tosca
30
9
2018 
Hessisches Staatstheater Wiesbaden
Alcina
30
9
2018 
Theater Augsburg
La forza del destino
30
9
2018 
Aalto-Musiktheater Essen
Eine Nacht in Venedig
30
9
2018 
Theater und Philharmonie Thüringen, Gera
Der Vogelhändler
New production
30
9
2018 
Staatsoper Hannover
Tristan und Isolde
30
9
2018 
Oper Stuttgart
Ariodante
30
9
2018 
Badisches Staatstheater Karlsruhe
Götterdämmerung
30
9
2018 
Komische Oper Berlin
Die tote Stadt
New production
30
9
2018 
Theater Magdeburg
Die Walküre
30
9
2018 
Staatstheater Nürnberg
Krieg und Frieden
New production
30
9
2018 
Deutsche Oper am Rhein, Dusseldorf
Rigoletto
30
9
2018 
Staatsoper Hamburg
Alcina
30
9
2018 
Staatstheater Kassel
I Capuleti e i Montecchi
Concert performance
30
9
2018 
Wuppertaler Bühnen
Werther
Concert performance