OperGermany is a community driven website, that delivers practical, realistic and useful information to those who are looking to seek a career in the German Opera industry. This information is brought to you partly by an Opera Singer who has traveled the world and made a career in Germany performing in more than 50 theaters for more than 25 years. OperGermany's information is also sourced from the top news sources, agents, and managers across Germany. Our community website also welcomes new members to join the discussion threads for free!
Productions based in German theaters haven taken him three times on tours of Japan, twice around the world, and to engagements in Rio de Janeiro, Paris, Rome, Madrid, among many others.
Lawrence Bakst  has maintained relationships with theaters, directors, conductors as well as with Pina Bausch & Tanztheater Wuppertal for decades. He made his European debut at the 1985 Wexford Festival as Hagenbach in Catalani's La Wally, & after a production of Simon Boccanegra at the Landestheater Detmold, he was given a Fest contract in Wuppertal, where he sang in productions of Carmen, Les Pecheurs du Perles, Manon, MacBeth, Un Ballo in Maschera, Tamino, La Bohéme, Tosca, La Gioconda, and Aïda. During that period he also guested in new productions productions of Il Trovatore, Ballo, and Bohéme. 
Lawrence left the Fest engagement in 1993 but continued to guest in Wuppertal, as well as continuing what would be a twenty year association with Pina Bausch's production of Gluck's Iphigenia auf Tauris, in which he sang Pylades all over the world. After he left Wuppertal, Bakst guested in new productions as well as countless last minute 'jump-ins'. He specialized in Verdi, Puccini and verismo operas such as Pagliacci, and performed for many years at the summer festivals in Eutin and Bad Hersfeld. He also performed regularly at the State Theater in Prague as Manrico, Calaf, Don Carlos, and Otello, and worked in Marseille along with Leo Nucci and Ghena Dimitrova, as well as in Toulon and the Theatre du Capitole, Toulouse, where he had earlier won the Premier Gran Prix in the International Singing Competition. 
For the last 15 years of his stage career, Bakst regularly performed Florestan and Tannhäuser, and had the pleasure of singing the young Siegfried for the 2009-2011 seasons in the very theater where he was first engaged in 1986. He retired from the stage after the 2013 seasons and lives in Athens, Georgia, where he teaches voice at a nearby Truett McConnell University. He has give several Faculty Recitals at the University of Georgia's Hugh Hodgson School of Music, as well as at the 2016 Liszt Festival at California State University, Northridge. He returns regularly to Germany to visit his children who are now raising their own family there.
Meet Our Chief Research Officer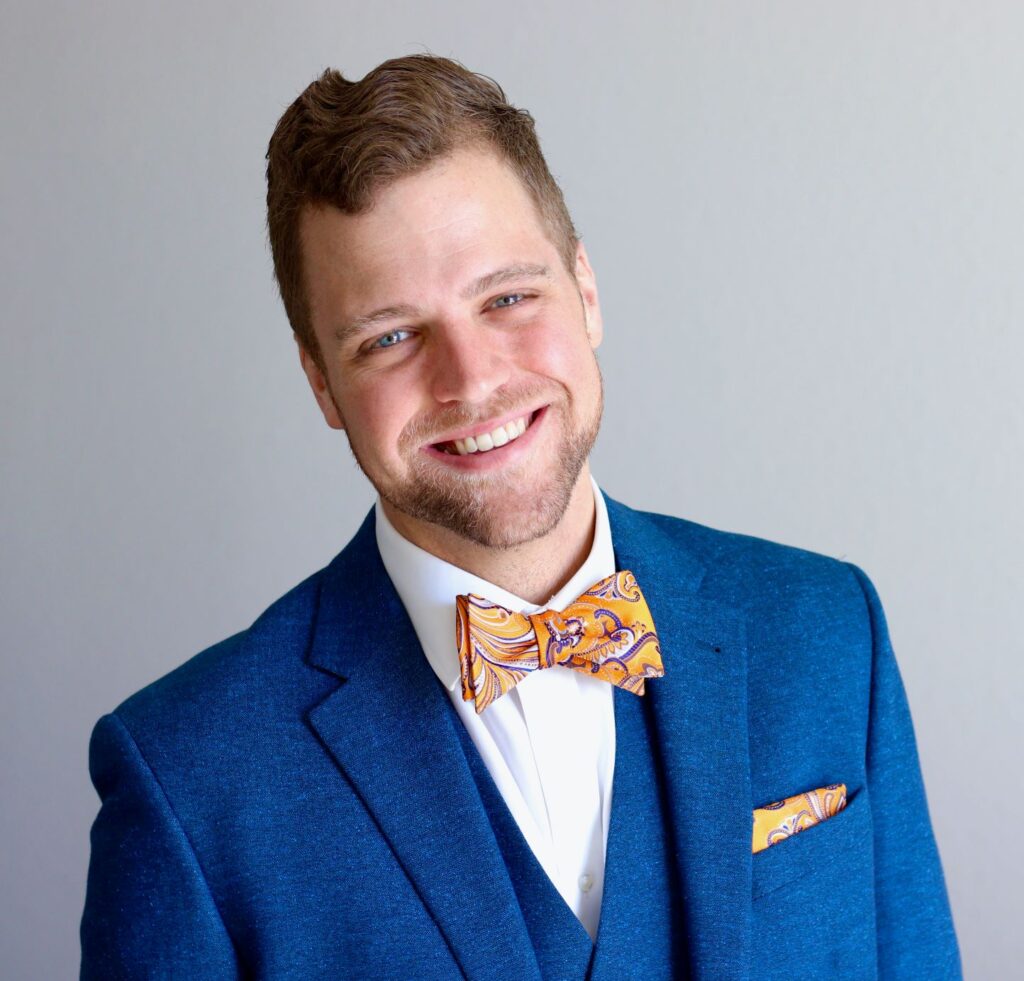 Dr. Isaiah Feken is active as both a performer and scholar. His performance credits include Il Conte in Le nozze di Figaro with Voci Nel Montfeltro festival, Ford in Verdi's Falstaff with Crested Butte Music Festival, as well Fred Graham in Kiss Me Kate! and Harry Stritch in the world premiere of A New Kind of Fallout with Pittsburgh Festival Opera. 
Dr. Feken's areas of research include the Fach system and operatic anthological literature. His paper on the Fach system, "The Voice Divided: A Data-Driven Analysis of Vocal Subcategorization," is scheduled for publication in the Journal of Singing in fall of 2021.
Dr. Feken is a graduate of the University of Tulsa, where he received his bachelors, as well as the University of Georgia, where he received his masters and doctorate.
Welcome The To Community !